ACCUSED HUSBAND, WHO MURDERED HIS WIFE AT NANDPUR, REMANDED TO 7 DAYS POLICE CUSTODY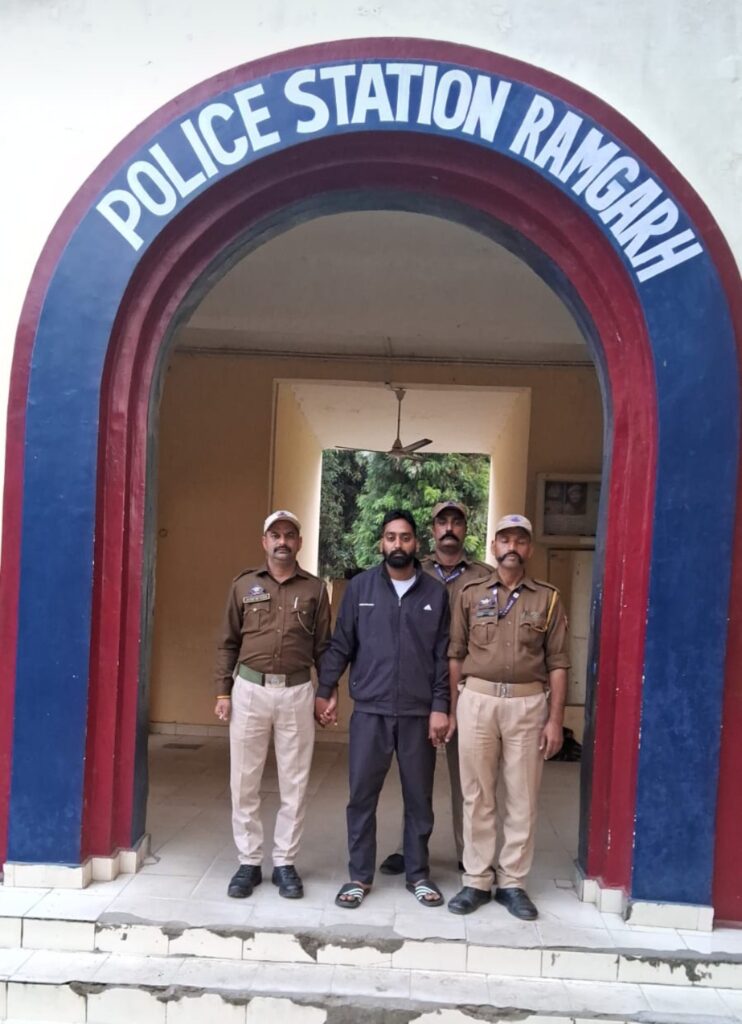 Samba Police conducting exemplary investigations in murder cases : SSP Samba Benam Tosh
Samba, Nov 5 : Accused husband, who was arrested for committing gruesome murder of his wife at Nandpur in the jurisdiction of Police Station Ramgarh, has been remanded to seven  days Police custody and police is conducting sustained interrogation to elicit further facts. 

  32-year old young housewife Arti Devi was brutally murdered by her husband Gurdeep Singh s/o Raj Singh at Nandpur on 27-10-2023 and after completing inquest proceedings  u/s 174 CrPC, Police had converted inquest into murder case u/s 302 IPC and accused husband was arrested. 

 As sustained interrogation of the arrested husband is required to unravel further facts , police sought and got seven days police remand from Judicial Magistrate and interrogation is going on in highly professional manner by SHO Amit Sangra, SDPO Rohit Kumar and Additional SP Samba Surinder Choudhary. 

 Senior Superintendent of Police Samba Benam Tosh said that Samba Police are conducting exemplary investigations in murder cases . SSP has assured the high level delegation of Nandpur, Ramgarh that all aspects of the instant murder case would be thoroughly looked into.