Bar Association Samba dis-associates itself from recent Sarore Toll Plaza agitation: Questions YRS Role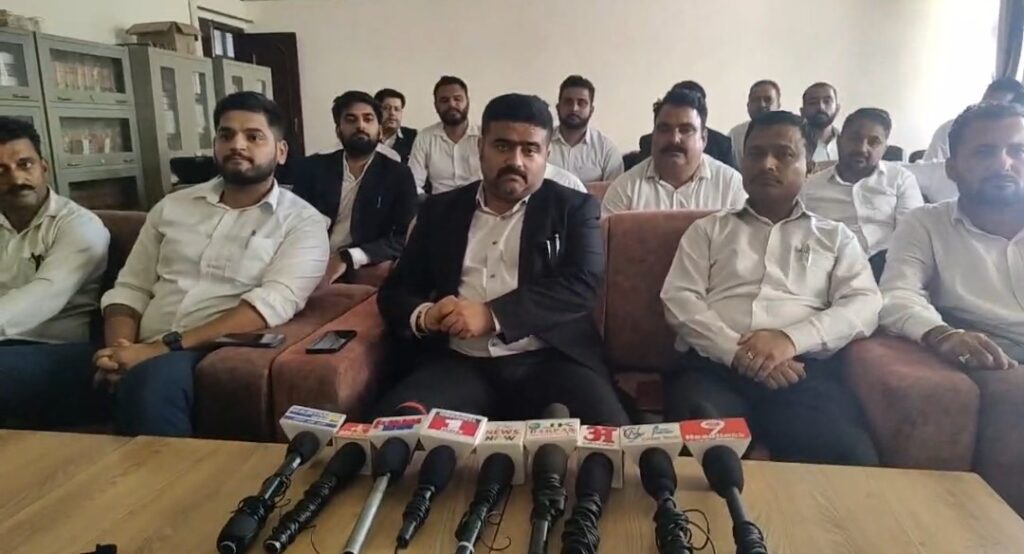 In a major development Bar Association Samba dis-associated itself from the ongoing agitation on Sarore Toll Plaza. In a hurried Press conference called by Adv. Mandeep Singh Sambyal, president Bar Association Samba said the people of bar association Samba are in agitation to support the call of Yuva Rajput Sabha. YRS approached the bar association Samba for the cause of toll plaza. As the cause was genuine & toll plaza has some illegalities so they supported the call of YRS and set on agitation under the banner of Dogra Ekta Manch in Samba although it was a fact that no tax was a levied on Samba vehicles on Sarore Toll Plaza. He said that he was not against the toll but the told should be levied after the infrastructure is complete. He said people of Samba sat on hunger strike for 9 days to support their cause. But the way, the transporters and Yuva Rajput Sabha members suspended the agitation on the assurance of the administration, they came under suspicion. They fizzled out the agitation.
He further said YRS members previous roll before they were detained and their role when they were released by the administration, had a lot of difference. He further said they played with the sentiments of the Samba people under the name of Jammu & Dogras. He exhorted the public to scrutinize their role, whether they fizzled out the agitation for their personal benefits or for any other reason is the area of concern. So the Bar decided that from today, 2nd of September, the Bar dis-associate itself from the ongoing agitation and no more be a part of it.