Breaking: US, Donald Trump's mug shot released by Fulton County Sheriff's Office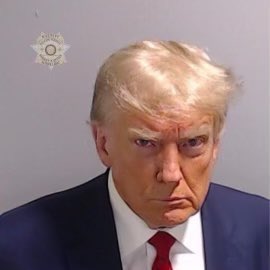 Atlanta, Agencies. Former US President Donald Trump surrendered in an Atlanta jail on Thursday, after which he was formally arrested in the election fraud case.
He was the first former US President whose mug shot has been taken. According to US laws, taking photographs of the face of the accused by the police is called mug shot. It is alleged that the former President had conspired to overturn the results of the 2020 presidential election in Georgia.