Department of Higher Education, Ministry of Education, successfully completes Special Campaign 3.0

Activities organised in around 1150 campaign sites all across the country
The Department of Higher Education, Ministry of Education, successfully completed its Special Campaign 3.0. The campaign started with the preparatory phase from 15th September to 30th September 2023 and the campaign phase was from 2nd October to 31st October 2023.
The campaign involved sensitization of Higher Education institutions (HEIs) and regulatory bodies like AICTE and UGC about the campaign during the preparatory phase. Secretary, Department of Higher Education, Shri K. Sanjay Murthy, conducted a meeting with these Institutions on 19.09.2023. During the meeting, he also administered a pledge on 'Swachhata hi Sewa'.
The implementation phase started on 2nd October 2023 in the Department of Higher Education and its institutions, which covered around 1150 campaign sites all across the country.
During the campaign notable achievements reported so far are as follows:
Public Grievance: The Department resolved 70% of public grievances, with 2017 out of 2889 cases being disposed of.
Public Grievance Appeals: The Department resolved 70% of public grievances in the appeal process, disposing of 591 out of 839 cases.
Record Management: 89% of physical files were reviewed (8071 Files out of 9103) and approximately 62% (5707 Files) were weed out.
Space Optimization: Reported Space Optimization by HEIs, AICTE and UGC is approximately 3.15 lakh sq. ft., contributing to efficient space management.
Revenue Generation: As of 31.10.2023, reported revenue generation of approximately Rs. 1.70 crore from HEIs, AICTE, and UGC.
The Department of Higher Education is the nodal Ministry for the overall upkeep and maintenance of Shastri Bhawan, New Delhi, through CPWD. As the nodal ministry, it carried out the following activities/initiatives:
Vehicle Auction: The Ministry of Education successfully auctioned 17 condemned vehicles at Shastri Bhawan, yielding a sale value of Rs 7.44 lakh.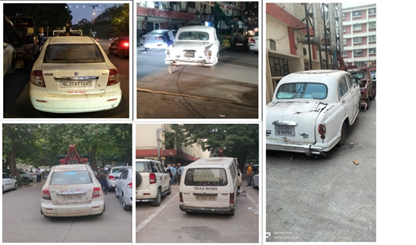 Organic Waste Conversion: The Ministry converted green waste from canteens into compost for garden use and initiated the installation of a waste paper recycling plant, set to be operational in Campaign 3.0.
E-Waste Disposal: The Ministry refurbished and donated 205 computer systems to 40 MCD schools, with plans to auction approximately 900 obsolete IT equipment items on the GeM portal, estimated to yield around Rs. 6 lakhs.
Around 24 truckloads of debris and junk weighing 200 tonnes have been disposed of.
Going Digital: The Ministry installed Digital Screens for event announcements and message publicity, contributing to a reduction in the use of flexible plastic material for banners and standees.