IED blast on AE Chattisgarh: AC Surinder Singh , COY Cdr of Rehian Samba martyred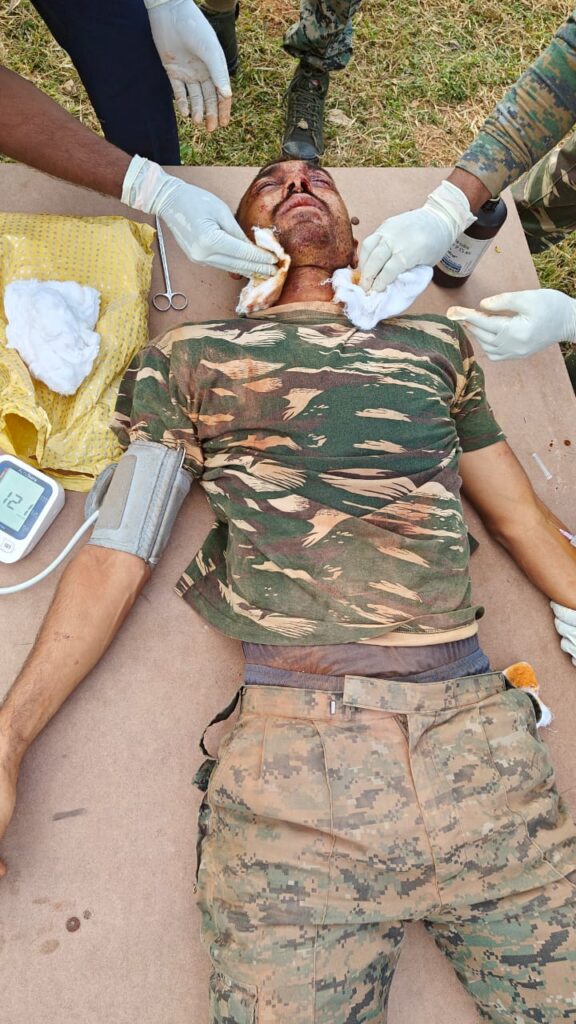 IED blast on 17.11.2023 AE Chattisgarh Adhoc 615 'C' Coy ( AC Surinder Singh , COY Cdr) after closing the polling booth at Bade Gobra, Gariyaband distt. , Chattisgarh, around 1620 hrs encountered an IED blast in which according to preliminary report HC/GD Joginder Kumar, F coy died on spot. Details of HC/GD Joginder Kumar are as follows:
1. Age: 45 yrs 2. Medical: Shape 13. DOB: 25/5/19784.DOJ: 20/10/20005. DOJ at 54BN: 29/06/236.Prev unit: 51 bn7. NOK: Smt Rekha Kumari 8. Address: village- Abtal katalan, police station: rehian, Distt: Samba, J&K . 184121He has one son age 9 years.