Infiltration bid foiled in Uri: Two Pakistani terrorists killed, heavy war like stores recovered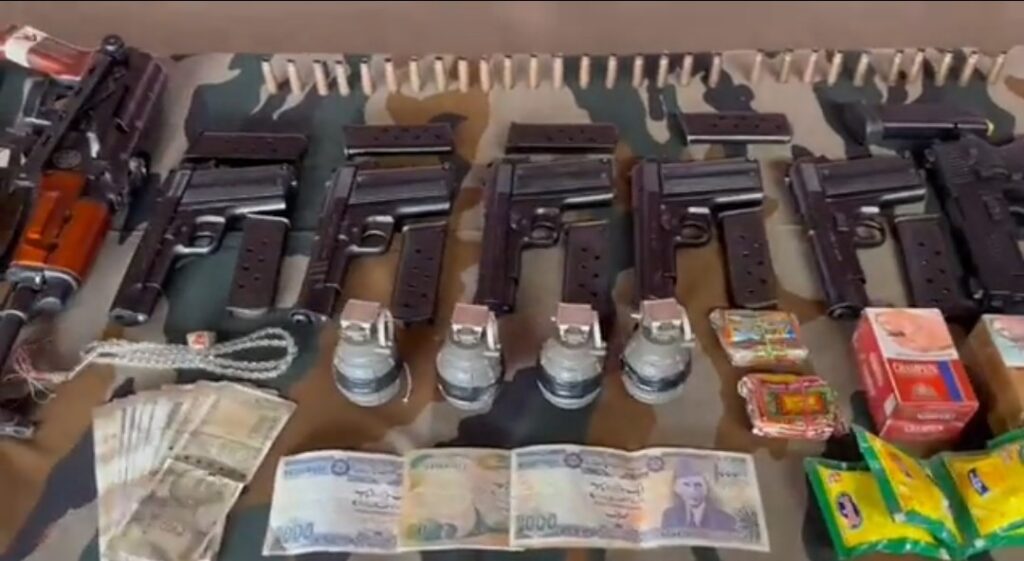 Security forces foiled an infiltration attempt in Uri sector of Baramulla district of North Kashmir and killed two Pakistani terrorists. A large number of weapons have been recovered from the spot. At least two terrorists have also been injured. The search operation has been stopped for the time being due to bad weather.
According to a Srinagar-based defense spokesperson, security forces had received information that a group of heavily armed terrorists were planning to infiltrate from across the Line of Control. After this, the troops were put on high alert and the anti-infiltration grid was strengthened. Taking advantage of incessant rain and poor visibility, a group of armed terrorists attempted to infiltrate across the Line of Control. There was a clash between the soldiers and the group of terrorists at around 3 pm on Saturday afternoon. Firing continued from both sides till darkness fell, resulting in the death of two terrorists. The spokesperson said, the remaining terrorists went back with the bodies of their comrades. The area was kept under surveillance throughout the night. Due to darkness, the security forces tightly cordoned off the area and kept vigil throughout the night on Saturday. The incident site was searched as soon as it became light on Sunday. Two AK rifles, six pistols, four Chinese made grenades, blankets and two blood stained bags were recovered from there. Pakistani and Indian currency notes, Pakistani medicines and food items were also found.
The spokesperson said that the recovery of two blood-stained bags confirms that at least two terrorists have been seriously injured in the encounter. They were forced to run across the Line of Control, lessening their weight. The search operation was suspended due to bad weather.
On resumption of search operation On 22- 23 October, on the incident site, there was recovery of heavy war-like stores including two AK series rifles, six pistols, four Chinese grenades, blankets and two blood-stained bags containing Pakistani and Indian currency notes, Pakistani medicines and eatables: PRO Defence, Srinagar
(Video: PRO Defence, Srinagar through ANI)