Institutional clinical meet held in GMC Jammu on the analogy of PGI/AIIMS/JIPMER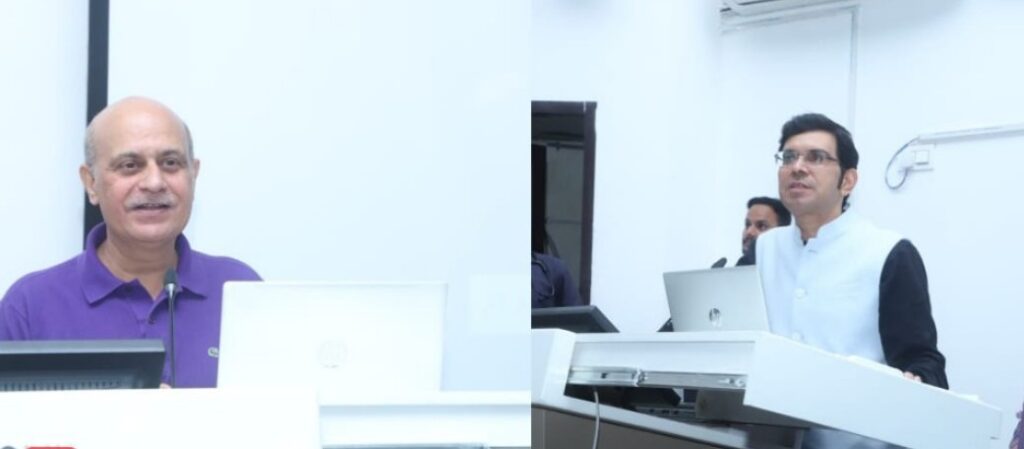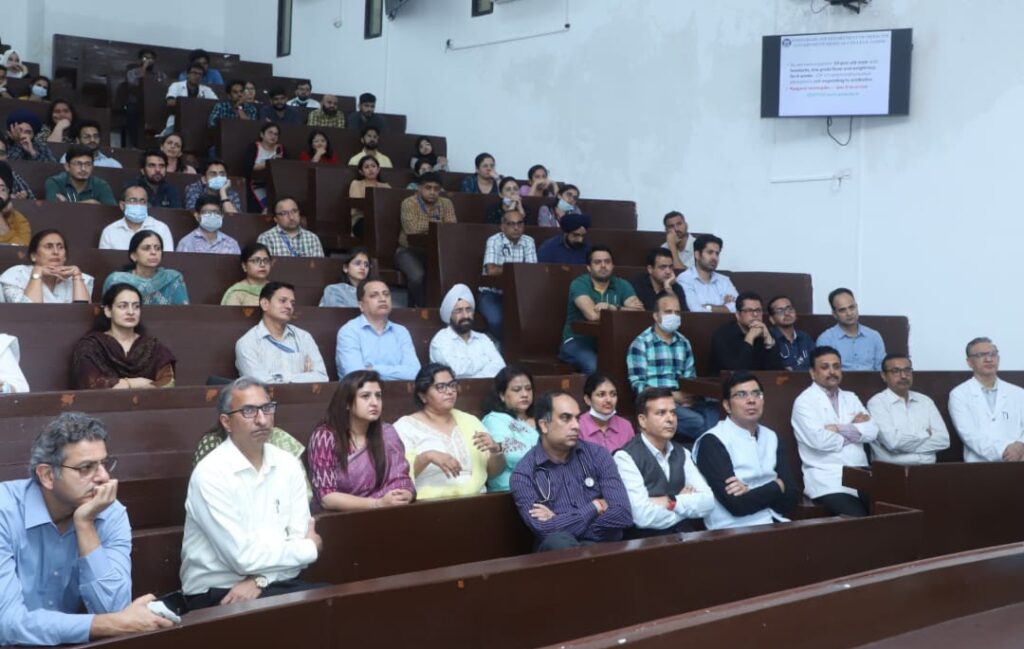 First time in Govt. Medical College, Jammu, on the analogy of PGI/AIIMS/JIPMER, a institutional clinical meet/Grand Round held in GMC Jammu. Dr. Sahil Pandita, Registrar Medicine present the case of "Atypical Meningoencephalitis" and Dr. Anupama Shah, Asst. Professor, Medicine moderate the grand round.
The Following chairperson attended the session i.e.
Dr. Ghanshyam Saini (HOD Paediatrics), Dr. Fayaz Ahmed Wani (HoD Medicine), Dr. Deepti Mahajan, Professor, Pathology, Dr. Vivek Rishi, Consultant, Neurology.
The Session was conducted/organized by Clinical Meet Committee of this institution and the said session was convened by Dr. Vishal Tandon, Professor, Department of Pharmacology (Coordinator, Clinical Meet Committee, GMC Jammu).
Dr. Ashutosh Gupta, Principal & Dean, GMC Jammu congrulated the Clinical Meet Committee and said it is very important to start this type of faculty interaction and it will go long way to improve our clinical and surgical as well as diagnostic skill of Post Graduate/Residents/Faculty.
The Forum shall also give opportunity to reflect therapeutic and diagnostic challenges as well as lapses for further improvement of patient care.
Indeed, it is very important that members of Hospital Administration should also attend such meeting for improvement of hospital care. The standing direction to all the concerned presenting deparments and allied department in the instant case were given that they should send the requirement found deficient in the instant case and further directions were given to (Coordinator, Clinical Meet Committee) to prepare a report after every such clinical meet.
Further, he also directed clinical side HoD to submit the list of monthly mortality cases to this office so that such meeting can be conducted smoothly. Alot of deliberation interaction held by the Faculty/Resident/PG.