INTER FORMATION T-20 CRICKET TOURNAMENT 2023 AT BATHINDA MILITARY STATION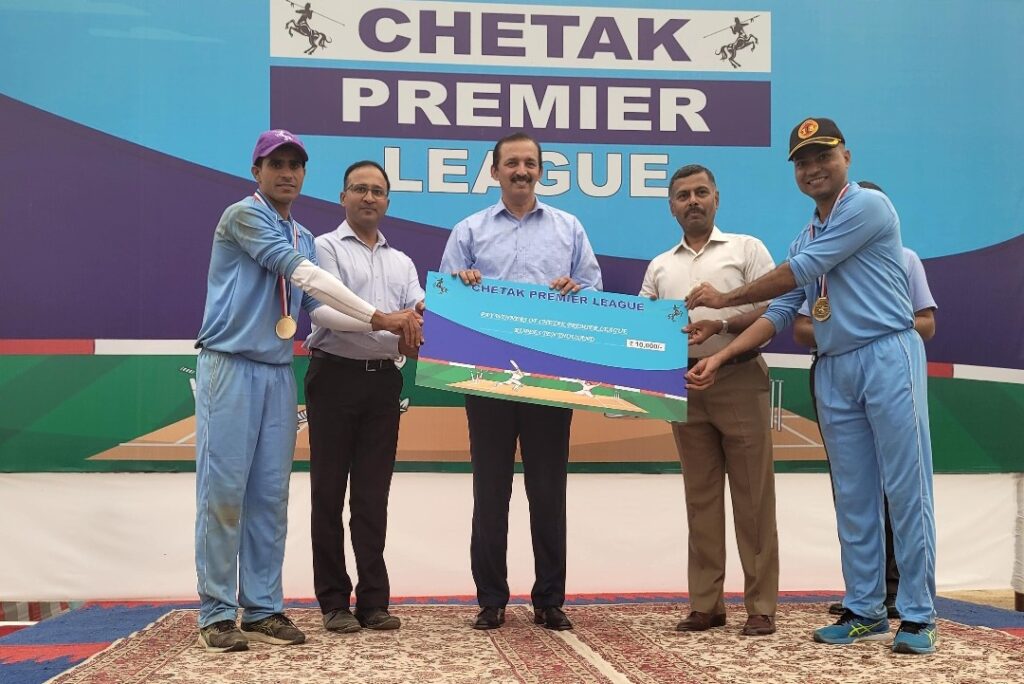 Bathinda: The World Cup 2023 fever is on and in order to promote the sport and identity fresh talent in sync with "Khelo India", Lieutenant General Sanjiv Rai, General Office Commanding, Chetak Corps initiated the conduct of Chetak Premier League 2023 at Bathinda Military Station in the newly upgraded Salaria Sports Stadium dedicated in memory of Captain Gurbachan Singh Salaria, Param Vir Chakra (Posthumous) by the General Officer Commanding, Chetak Corps.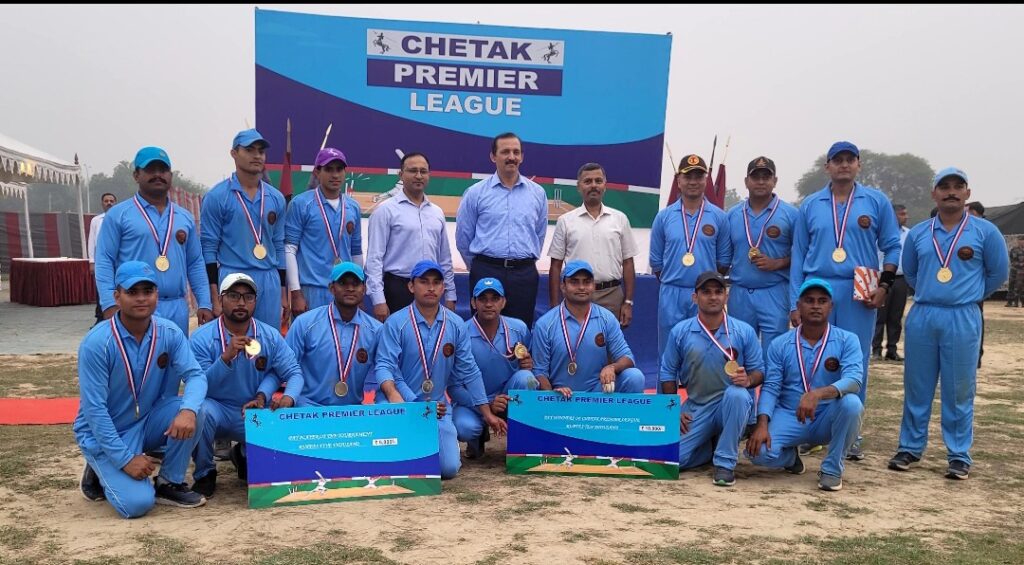 The T-20 Tournament commenced on 23 October 2023 and witnessed participation of eight teams of various formation of Bathinda Military Station. The teams were divided into two group and after the initial group stage matches, the top two teams in the groups played the Semi Final. On 03 November, the final was played and the trophy of Chetak Premier League was lifted by Hell's Angel Team. The event was witnessed by all ranks of Bathinda Military Station who cheered the teams and at the end prizes were distributed to the participant, runners up and winners of the tournament. This initiative by Chetak Corps gave an opportunity to identity players with fresh talent who have keen interest in the game. The players identified will be encouraged to pursue their passion and prepare for the Army Trials.