ONE DRUG PEDDLER HELD WITH APPROX. 08 GMS OF HEROIN (CHITTA) LIKE NARCOTICS IN THE JD OF PS KATHUA; 01 MOTORBIKE SEIZED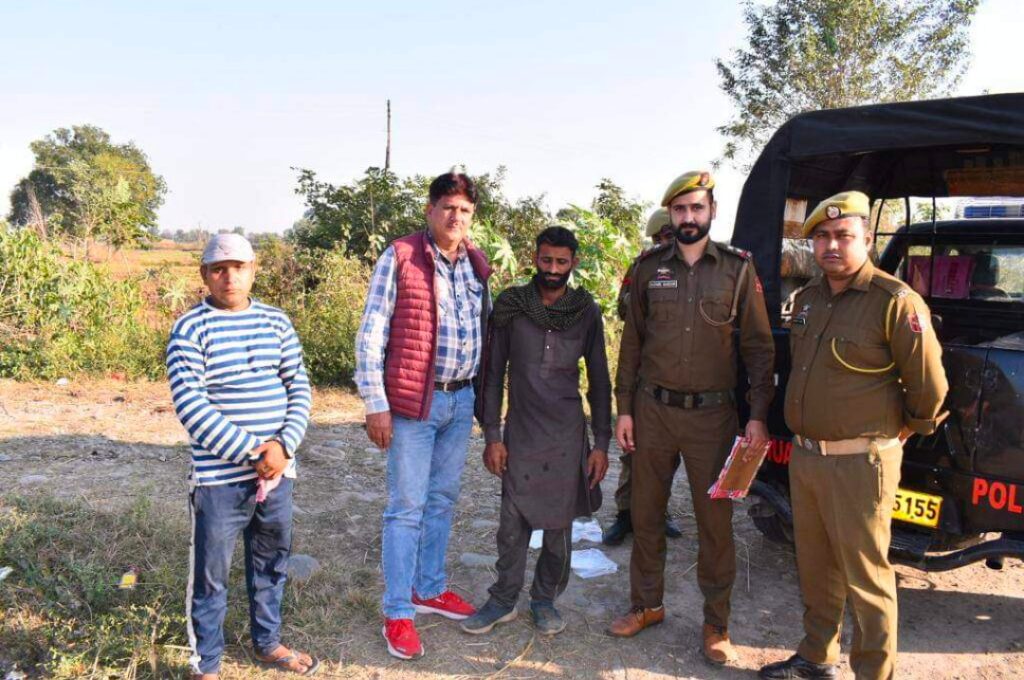 KATHUA, 17 NOV: In its recent action against drug dealings and to neutralise the activities of drug peddlers within the district, Kathua Police recovered approx. 08 grams of Heroin (Chitta) like narcotics in the JD of PS Kathua , 01 drug peddler was arrested alongwith narcotics substance as well as motorbike involved got seized on spot.
On 17.11.2023 an information received through the reliable sources at P/S Kathua that one person Namely Jamat Ali S/o Mohd. Yousaf R/o Ward No. 12 Kathua Tehsil & District Kathua was doing illegal trade of selling Narcotics Contraband among the youth of the area and has kept huge quantity of narcotics substance in his possession.Acting swifty a Police team led by Insp. Ajay Singh Chib SHO PS Kathua under the supervision of DySP Hqrs. Kathua Sh. Manjeet Singh during naka/ checking apprehended the said person namely Jamat Ali S/o Mohd. Yousaf R/o Ward No. 12 Kathua Tehsil & District Kathua who was enroute from Punjab towards Kathua via Jarai Road under suspicious circumstances on his motorbike bearing Reg. No. JK08J-8639. During checking approx. 08 grams of Heroin(Chitta) like narcotics was recovered from his illegal possession. Thereafter all the recovered narcotics alongwith vehicle involved were seized and the drug peddler was arrested on spot. On this, a case vide FIR No. 485/2023 U/S 8/21/22/ NDPS Act has been registered at Police Station Kathua while further investigation is underway.