SAMBA POLICE ARRESTED 2 NOTORIOUS BOVINE SMUGGLERS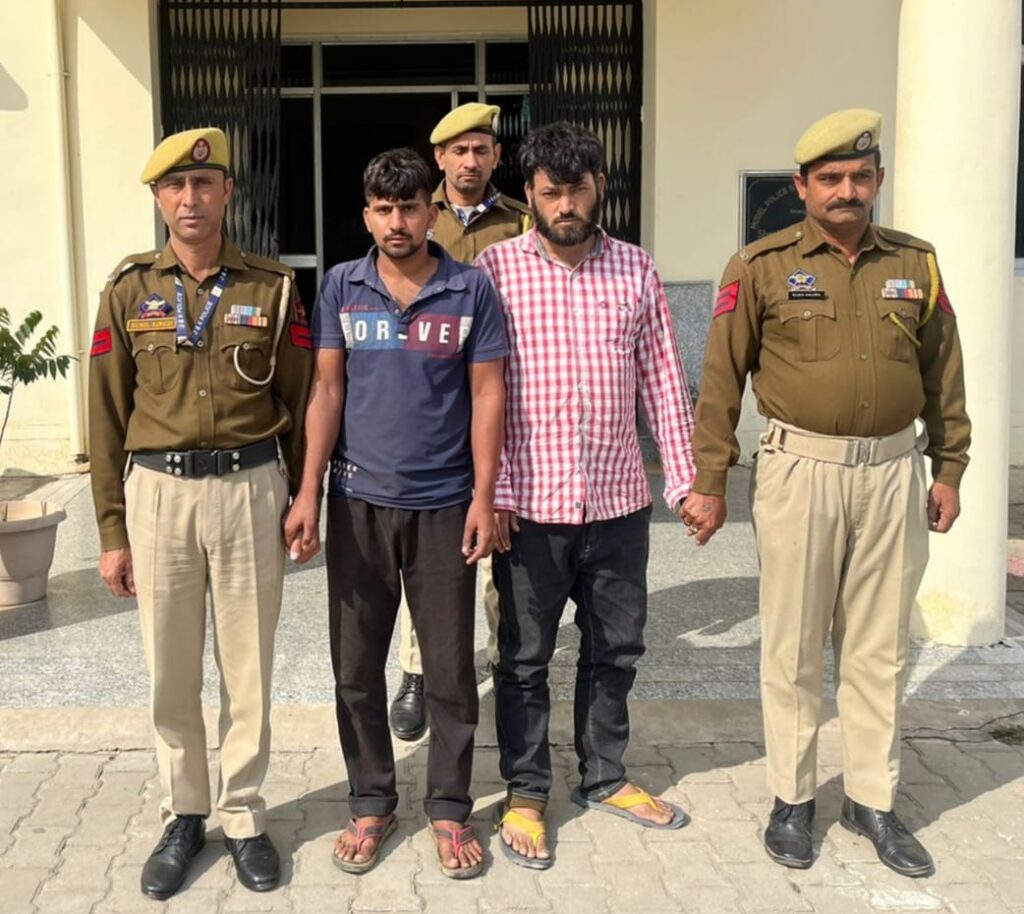 93 BOVINE SMUGGLERS ARRESTED IN NINE & HALF MONTHS : SSP SAMBA BENAM TOSH
Samba, Nov 7 : Under the overall supervision of Senior Superintendent of Police Samba Benam Tosh, Police has foiled bovine smuggling attempt by arresting two notorious bovine smugglers and rescuing seventeen bovine animals in the jurisdiction of Police Station Ghagwal.
The arrested notorious bovine smugglers have been identified as Arif Ahmed s/o Abdul Latief r/o Ramban and Mohd Farooq s/o Abdul Ghani r/o Miran Sabh district Jammu. Arif and Farooq are notorious bovine smugglers involved in smuggling of bovine animals towards Kashmir valley.
A case FIR No.104/2023 u/s 188 IPC, 11 PCA Act has been registered at Police Station Ghagwal and investigation is underway.
The bovine smugglers have been arrested by police team comprising of SHO Police Station Ghagwal Bharat Bhushan and PSI Rakesh Singh under the supervision of DySP Garu Ram and Additional SP Samba Surinder Choudhary.
On the directions of Senior Superintendent of Police Samba, Benam Tosh a total of ninety three (93) bovine smugglers have been arrested by Samba Police in past nine and half months after the launch of special drive, seventy four (74) FIRs have been registered against bovine smugglers, sixty three (63) vehicles used for bovine smuggling have been seized and seven hundred twenty nine (729) bovine animals have been rescued in Samba district.