SAMBA POLICE ARRESTED FAKE ARMY COLONEL FOR ATTEMPTING TO COMMIT RAPE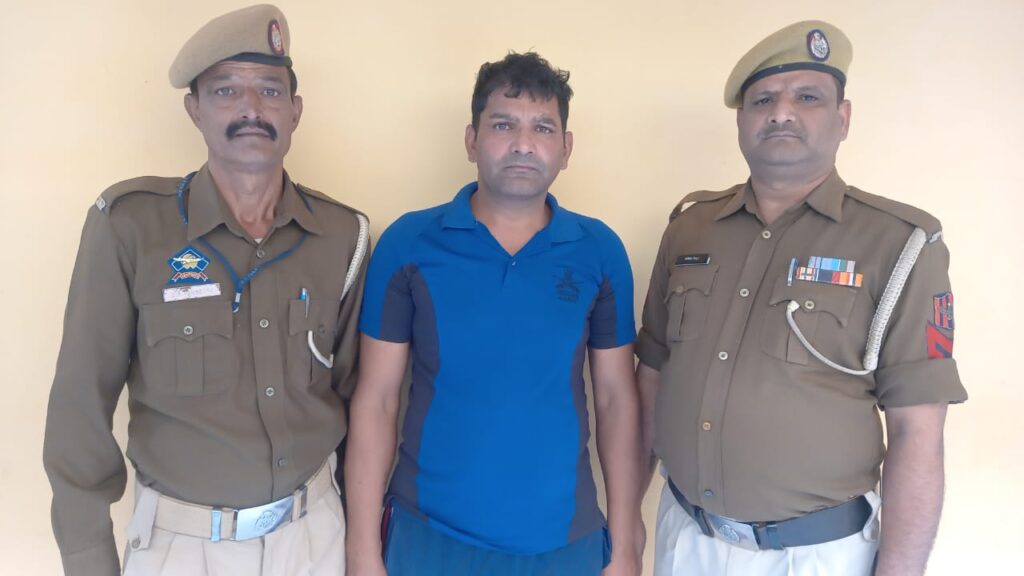 153 Hardcore Criminals Arrested In Past Ten Months : SSP Samba Benam Tosh
Samba, Nov 14 : Under the overall supervision of Senior Superintendent of Police Samba Benam Tosh, Police has arrested fake Army colonel for attempting to commit rape on a girl in the jurisdiction of Police Station Vijaypur.
The arrested accused has been identified as Sham Lal s/o Shanker Dass r/o Keso Manhasan tehsil Ramgarh district Samba A/P Shiv Nagar Vijaypur.
    A case FIR No.160/2023 under sections 376 /511,419 IPC has been registered at Police Station Vijaypur and investigation is underway. 

    As per the contents of the complaint, the arrested accused impersonated as an Army Colonel and brought young siblings ( girl studying in 12th class and her brother, a  10th class student) of  Udhampur district to Vijaypur by cheating on the false assurance of getting them enrolled in NCC and subsequently getting them recruited in belt force. He also checked their running stamina along Vijaypur-Ramgarh road and at midnight, attempted to commit rape on the girl who raised hue and cry, approached Police Station and lodged complaint upon which Police registered FIR, immediately swung into action and arrested the accused. 

      The accused has been arrested by police team comprising of SHO Police Station Vijaypur Sandeep Charak under the supervision of SDPO Vijaypur Rohit Kumar and Additional SP Samba Surinder Choudhary. 

    On the directions of Senior Superintendent of Police Samba Benam Tosh, a total of one hundred fifty three (153) hardcore criminals have been arrested by Samba police in past ten months and strong legal action is being taken against the criminals, miscreants and 'gunda' elements in the district.