SSP SAMBA BENAM TOSH CELEBRATES DIWALI WITH FARMERS & POLICE JAWANS IN BORDER AREAS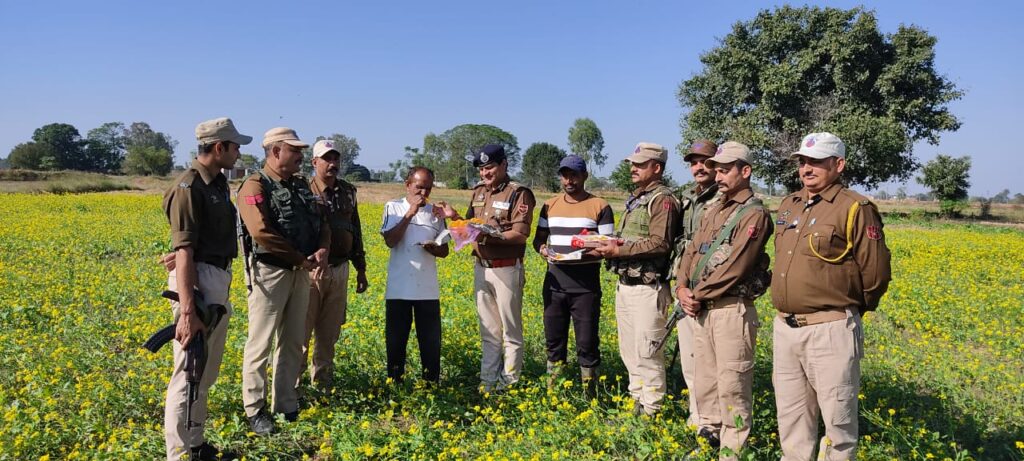 Samba, Nov 12 : Senior Superintendent of Police (SSP) Samba, Benam Tosh celebrated Diwali with farmers and Police Jawans in the border areas of Samba district today.
On behalf of J&K Police, SSP Samba conveyed Diwali greetings to the farmers and police Jawans performing day & night hard work in the border areas of Samba district.
SSP Samba was accompanied by SHO Police Station Ramgarh Amit Kumar and other officers while greeting farmers & Jawans on the occasion of Diwali festival.
SSP distributed sweets among the farmers working in the fields, conveyed good wishes on behalf of Jammu Kashmir Police and asked them if there was any unfulfilled service they expect from Police in Samba district.
On the occasion, SSP Samba Benam Tosh said that farmers and Jawans are real great "Karma Yogis" and everyone is proud of them for their devotion and dedication to work. He further said that he was feeling happy to be with 'Ann Daatta' (farmers) and 'Rakshak' (Jawans) on great festival of Diwali.