"Women for Water, Water for Women" – Jal Diwali Campaign concludes with resounding success

Witnesses participation of over 14,000 women from various parts of country

Promotes inclusion of women in water governance
The "Women for Water, Water for Women" campaign, a pioneering initiative by the Ministry of Housing and Urban Affairs (MoHUA) in partnership with the National Urban Livelihood Mission (NULM) and Odisha Urban Academy, concluded with resounding success on its third day, 9th November, 2023. The transformative campaign, under the flagship scheme Atal Mission for Rejuvenation and Urban Transformation (AMRUT), was aimed at fostering inclusion of women in water governance.
The campaign spread across three days, witnessed participation of over 14,000 women from various parts of the country (excluding poll-bound States), who actively engaged in "Jal Diwali". During the campaign, these empowered women embarked on visits to over 530 Water Treatment Plants (WTPs) nationwide and gained invaluable firsthand knowledge of the intricate processes involved in delivering clean and safe drinking water to households.
State officials extended a warm welcome to the SHG women, emphasizing their crucial role in the campaign's success. Field visit kits, including essentials such as training manual, water bottles, sippers, eco-friendly bags, and badges, were presented to all participants.
Throughout the campaign, women delved deeper into the sphere of water infrastructure, receiving expert guidance on water quality testing protocols, and performed these tests themselves. This knowledge will further empower them to ensure the highest standards of water purity for their communities, reflecting a profound sense of ownership and responsibility towards water infrastructure.
The focus areas of "Jal Diwali" included familiarizing and educating women about the AMRUT scheme and its widespread impact, providing comprehensive exposure to Water Treatment Plants, and promoting inclusivity through souvenirs and articles crafted by Women Self-Help Groups (SHGs). Additionally, participants committed to conserve and utilize water resources judiciously, a crucial step towards sustainable water management.
The collective efforts of SHGs and State officials from 29 States/ UTs have made a significant stride towards inclusivity and women empowerment in the critical domain of water infrastructure.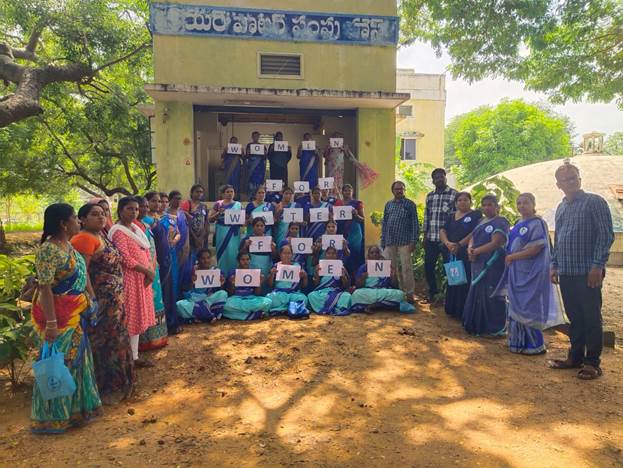 Figure 1 Andhra Pradesh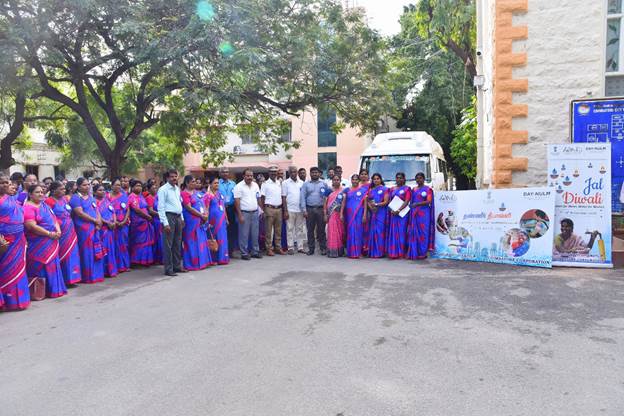 Figure 2 Tamil Nadu